The Tuckerman Elementary Library will be hosting a Virtual Pumpkin Parade this year! If your student has a pumpkin they would like to show off, please email a picture of your child with their pumpkin, and Mrs. Watson will print it and hang it in the hallway for all the students, faculty and staff to enjoy! Mrs. Watson's email address is
ewatson@bulldogs.k12.ar.us
. You can start emailing them today and the last date to send it in is October 29th!

Reminder to the Class of 2021: Senior class group picture will be tomorrow, October 15 at Jacksonport State Park. Seniors need to be on campus by 9:30am to load the bus! We will take the picture and then have lunch before returning to school. Thank you!

Tuckerman High School students will return to onsite learning on the Tuckerman Campus on Wednesday, September 23rd. In an effort to prevent the spread of the COVID-19 virus within our staff and students we are asking that all parent/guardians notify our Point Of Contact nurse if a student is tested for COVID, someone in the house test Positive for COVID, or if there is someone in the house that has been exposed to a known positive case. In the event of testing of anyone in the household - students must remain at home until the results come back. Please contact Stacy Bright at 870-349-2657 ext. 210 or email information to
sbright@bulldogs.k12.ar.us
. This will allow us to take the necessary steps to ensure the safety of all students and staff.
Tuckerman High School is pivoting to Blended Learning starting tomorrow September 10th and continuing thru September 18th. Tuckerman High School will be closed to students during this time, with plans to return onsite on September 21st. Tuckerman Elementary School, Tuckerman Preschool, Swifton Middle School and Swifton Preschool will remain open and school will continue as usual with onsite instruction. Although we had a low percentage of our students at THS who tested positive, they were involved in large group activities that required several students to quarantine for the next 14 days. The IGNITE program students will be virtual tomorrow. All extracurricular activities at THS are suspended until students return to onsite instruction. This includes but not limited too: All sports competitions and practices, Club and Organization meetings, Fundraisers, E-Sports, Cheerleading practices, etc... Breakfast and Lunch will still be served for THS students. Any student wanting to eat breakfast or lunch please call Krystal Person at 870-217-3769 or email at
krystal.person@bulldogs.k12.ar.us
and place your order for the following day so they cafeteria will know how much food to prepare. Breakfast & Lunch pickup will be in the parking lot next to the agriculture building at Tuckerman. Pickup Times: Breakfast 8:00-8:30 AM, Lunch 11:45-12:30 PM. Wireless internet locations can be found in the following locations: Tuckerman Gym- Parking lot in front & beside the gym. Tuckerman Elementary- Parking lot beside & behind the 3rd & 4th grade building. Swifton Middle School- Parking lot in front of main building & parking lot beside the 5th & 6th grade building where the buses load/unload.
The 2020-2021 Jackson County School District school year is underway and we wanted to take this opportunity to say how proud we are of the students, staff, and parents for getting the year off to a great start. Everyone is having to adjust to a unique set of challenges which have the potential to create anxiety. We are impressed with the positive attitudes and the desire to make the best of a difficult situation. As much as we would like to make it through the year without any COVID-19 cases, we all realize that is an unrealistic expectation. Therefore, we wanted to take this opportunity to explain the protocols we will use in the event we have one or more positive cases. Should someone, student or faculty, test positive for Covid-19 we will immediately begin the process of contact tracing. Contact tracing involves determining if anyone at school qualifies as a "close contact". A close contact is anyone who has been within six feet for more that fifteen minutes of someone who has tested positive for the virus. The school will contact the parent of any child who is determined to be a close contact. We will also contact the Arkansas Department of Health (ADH) and the Arkansas Division of Elementary and Secondary Education (DESE) to acquire their guidance in best practices to stop the spread. Please remember that in order to protect the privacy of students and staff, we cannot share personal information regarding a positive case. Therefore, we will not issue a public statement in every situation where someone has tested positive or been quarantined due to the virus. In the event that we have multiple positive cases, it is possible that we may have to pivot to at home virtual classes. This will depend on the number of cases and could result in pivoting a single classroom, grade, building, or the entire district to at home virtual classrooms. The timeframe for this will be determined on the length of time it takes to control the spread. The district will work in conjunction with ADH and DESE to decide when to resume on campus instruction. Let's continue to work together to control the spread of the virus while providing a quality education for the children of JCSD. Information regarding the levels of response, and much more, can be found on the DESE website at:
http://dese.ade.arkansas.gov/divisions/communications/arkansas-ready-for-learning
. Additional information regarding symptoms of Covid-19 and strategies to avoid exposure can be found at the Arkansas Department of Health website and the CDC website at the following web addresses: https://www.healthy.arkansas.gov/programs-services/topics/novel-coronavirus https://www.cdc.gov/coronavirus/2019-ncov/index.html
As announced by Governor Asa Hutchinson & Secretary of Education Johnny Key, beginning Thursday, September 3rd, ALL students will receive free breakfast and lunch until December 31st, 2020. This does not include any additional items purchased in the cafeteria. We still must have every household complete and submit a free and reduced lunch application if you have not already done so. It is very important that we get these applications returned, as they effect the amount of other funding the school district receives. Thank You!
Picture Day for Elementary Sept 21st- 2nd & 3rd grade Sept 23rd- Pre-k & 4th grade Sept 25th- Kindergarten & 1st grade
Senior composite pictures are scheduled for Thursday, September 3rd, starting at 8:00 A.M. Yearbook pictures will be taken on Friday, September 4th for grades 8-11. No money will be needed on these days.
In an effort to prevent the spread of the COVID-19 virus within our staff and student body we are asking all parents/guardians, of students who will be in attendance on-site, and all employees to notify our designated Point of Contact immediately when the following occurs: * Someone in the household has tested positive for a COVID-19. * Someone in the household has been identified as a Close Contact to a positive case of COVID-19 and is requiring quarantine and/or recommended to be tested for COVID-19. * Student attending on-site and employees who are being tested for COVID-19. If symptomatic, student/staff should remain in quarantine pending results of their COVID-19 test. Please call Stacy Bright at 870-349-2657, or email information to
sbright@bulldogs.k12.ar.us
Thank you in advance for your cooperation. Together we can help our Jackson County School District safe, healthy and ready to learn during this unique time.
JCSD Virtual Academy Zoom looks to be back up.
JCSD Virtual Students Zoom is currently experiencing technical difficulties and is down.
Tuckerman High School Information (Grades 8-12) 1) All student drivers must park in the parking lot next to the agri building. Our student parking lot is currently under construction. 2) High School students must enter the building through the front entrance and breakfast will be available on the go. 3) Students will be provided water bottles to be used at our new water stations, but unfortunately, our bottles have not arrived yet. We will have cups available to use. Students are allowed and encouraged to bring their own water bottle if they choose. 4) Students must wear mask to school and each student will be given additional masks by their 1st period teacher. 5) Students will be able to put money on their breakfast and lunch account with cash. However, we will not be able to return change. The remaining amount will be credited to the students account. 6) All students will be given a meal card that will be required to present at breakfast and lunch. It is very important that the students keep up with the meal card. 7) Unfortunately, we will not be allowed to have visitors on campus, including food being delivered to students. 8) If parents need to check out their child, please call the office when you are outside of the high school building. We will call the student to the office to sign out and we will escort them to the front door. 9) Athletic physicals are scheduled for this Thursday for all athletes in grades 7-12. 10) We will not be taking pictures for the yearbook tomorrow. Senior composite pictures are scheduled for September 3rd. Grades 8-11 pictures are scheduled for September 4th.
2020-21 High School Bell Schedule
JCSD Virtual Academy Student/Parent Orientations JCSD Virtual Academy Orientation for Tuckerman Elementary School Virtual Students & Parents will be held Tuesday, August 18th at 6:00 PM in the Tuckerman Auditorium. JCSD Virtual Academy Orientation for Swifton Middle School & Tuckerman High School Virtual Students & Parents will be held Thursday, August 20th at 6:00 PM in the Tuckerman Auditorium.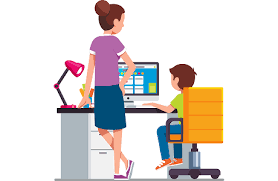 7th grade Parents!!! Pick up schedules at SMS office!!! Ring the doorbell and Tiffany will meet you at the door!! 😁😁😁😁 You can pick up your child's schedule TODAY until 3:00 Wednesday 12:00 - 3:00 Friday 8:00 until 3:00 PLEASE SHARE
The 5th grade chromebook pickup is scheduled for tomorrow August 13th from 2:00 PM to 6:00 PM. It will be at the main entrance of Tuckerman High School. Chromebook Agreement & Insurance Forms will be available at the door to fill out. Chromebook Insurance is $50, payable in cash or check, for those wanting to purchase it.
2020 THS Graduation photos are posted at pinkstonphotography.photoreflect.com. Go to the website to order.