School Board Meeting 6:00 PM June 30, 2022 Administration Building
THS cheer attended their first cheer camp at ASTATE last week! The squad competed and placed 2nd in the Small Varsity Game Day Band Chant competition!! They also received blue superior ribbons on their performance! The squad was awarded for stunt safety and motions. Seven of the THS cheerleaders were nominated by NCA staff as NCA All-American Cheerleaders: Julie Glasgow, Audrey Altom, Abbi Moss, Maggie Doyle, Lizzy Walker, Rylee Sullins, and Makenzie Williams. Julie Glasgow completed the try out process and received All-American honors. Our seniors were also recognized at the camp and received honors. Go Bulldogs!!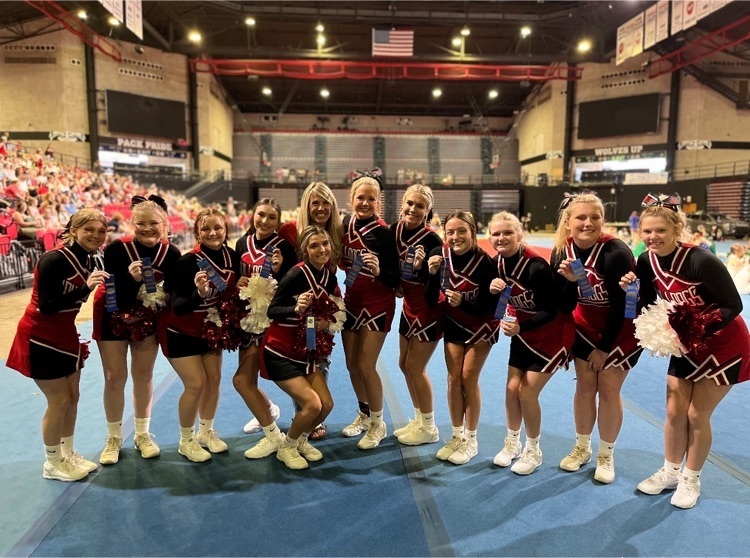 Tuckerman Lady Bulldog Makaylie Gist has been chosen for the Arkansas Democrat-Gazette All-Arkansas Underclassmen Team! This team is made up of players in all classifications in the state.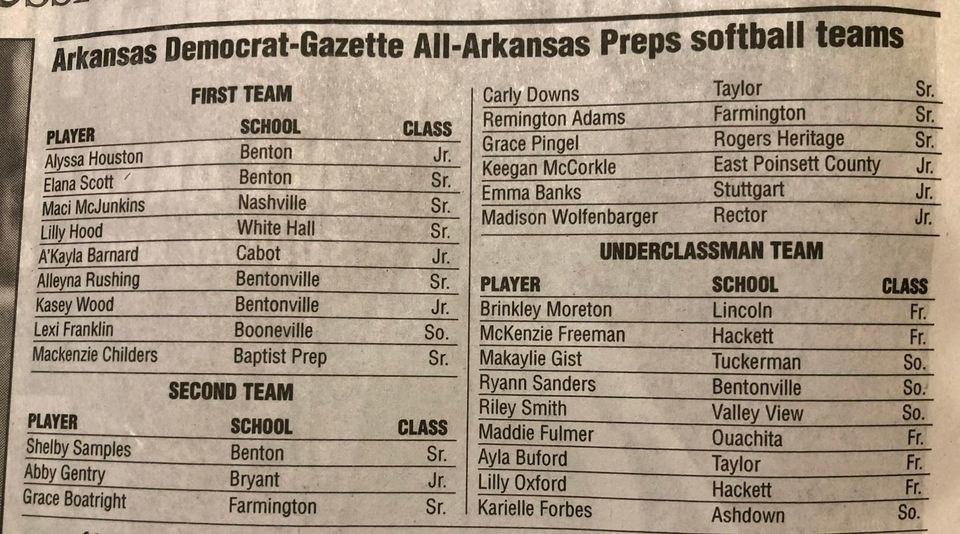 ACT is this Saturday, 6/14 at Tuckerman High! Be here by 7:45 am! Thanks, Mr. Michael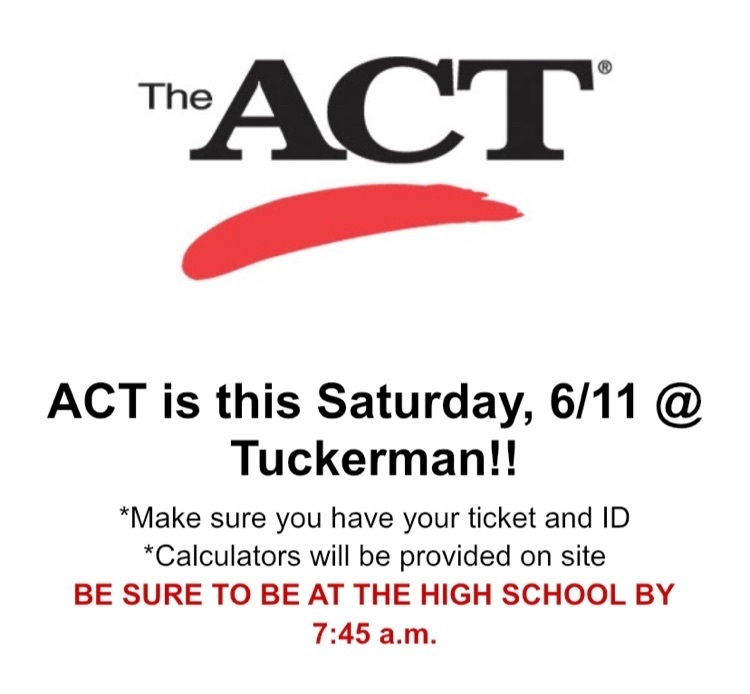 JCSD Summer Menu for June!
Summer Feeding for the Jackson County School District starts tomorrow, June 1st. Any child under 18 years of age eats FREE. Breakfast and lunch will be served on both Tuckerman and Swifton campuses. Breakfast will be served 7:30-8:30 and lunch from 11:30-1:00. Buses will deliver from 10:00 -12:00 in Swifton, Tuckerman, Campbell Station. A bus will be at the City Park in Grubbs from 11:00-12:00. If you have any questions you can contact Cathy Platt.
Very proud of these guys today! We didn't qualify for state but we did end up hitting 86% of our targets to finish 24 out of 105 squads. Gauge Eskew was our top shooter busting 48/50 targets, with one of his rounds being a perfect 25/25! He finished 20th, in individual scoring, out of over 300 shooters!
The 2022 2A Softball State Champions are your Tuckerman Lady Bulldogs!!! BACK TO BACK
The Tuckerman Lady Bulldogs will be heading to the state finals on Wednesday at 5:00 Come line the streets of Tuckerman and show your support for these girls as we send them off! The sendoff will start at THS gym, circle around Dowell and up by the fire station. They will then travel down 67 toward Newport!! Make plans to come to Benton Thursday to help cheer our girls to victory at 1:00!! Let's Go lady Dogs!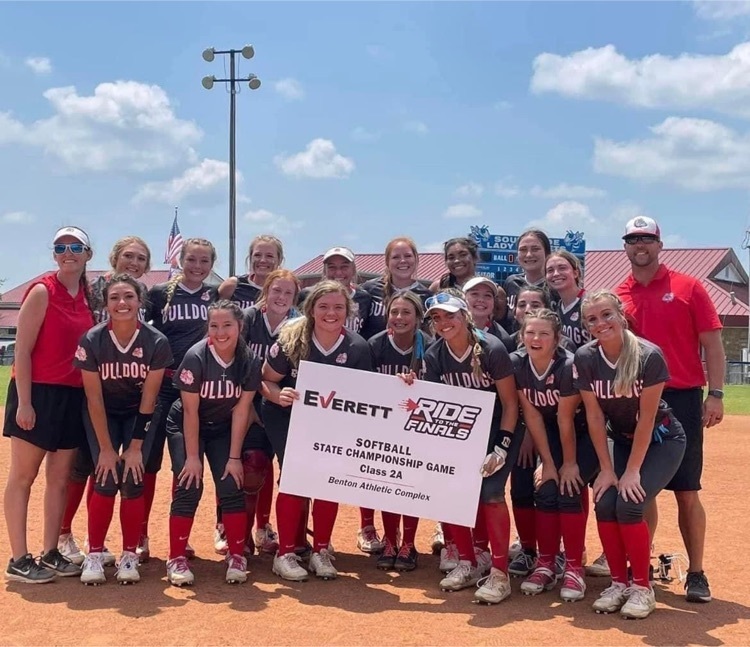 End of the Year Calendar May 17 6:00 Kindergarten Graduation Fortenberry/Phillips 7:00 Kindergarten Graduation Blevins/Burzynski May 18 Sportsday Grades 2-4 THS Chromebook Turn In May 19 6:00 School Board Meeting 6:45 Teacher Appreciation Dinner May 20 8:30 SMS Awards Ceremony 12:30 TES Awards Ceremony May 23 10:00 Preschool End of Year Program 6:30 FFA Awards Banquet May 26 JCSD Last Day of School, dismissing at 12:00. Tuckerman Buses will leave at 12:00. Tuckerman Elementary carline will start at 11:30. Swifton Middle School will dismiss at 11:30.
The Jackson County School District will be closed Thursday, May 19th so those that want to attend the State Softball Championship, may do so. GO LADY BULLDOGS!!!
2A State Softball Championship Thursday, May 19. 1:00 PM GO LADY BULLDOGS!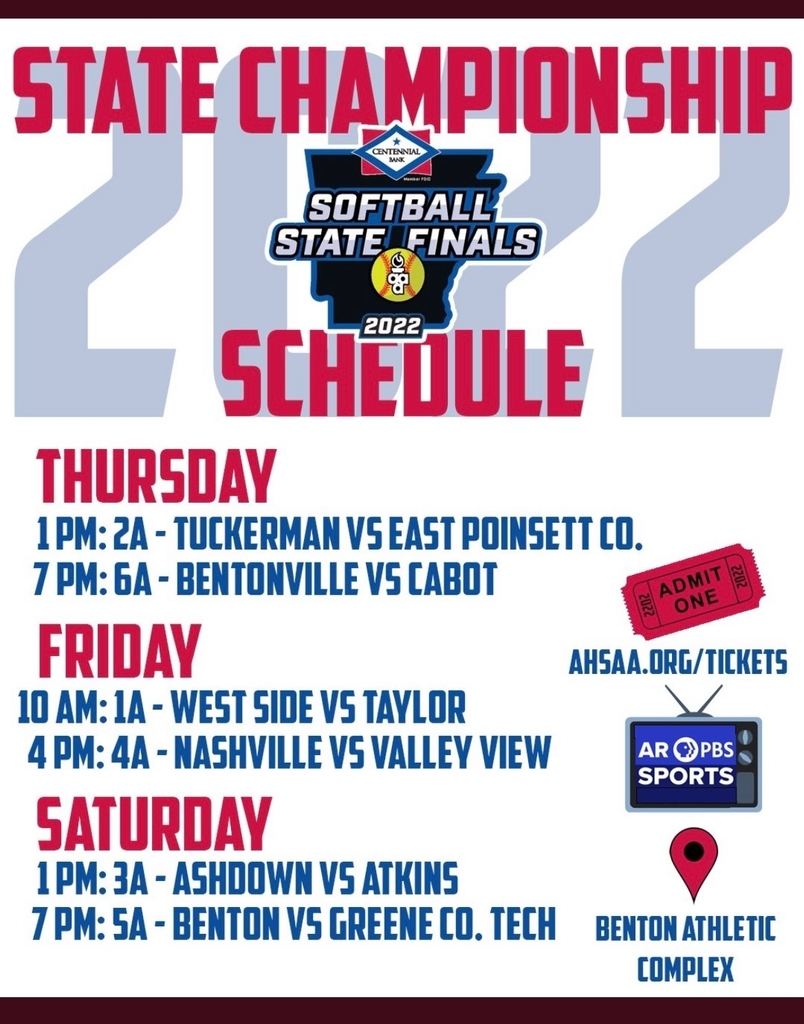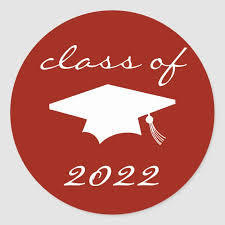 CORRECTION High School awards Assembly for 8-11 grade is Monday, May 16 @ 9:00 AM in the gym. Parents are welcome to attend.
We will have a sendoff for the Tuckerman Lady Bulldogs tomorrow morning, Saturday, May 14th, at 8:40. Line the streets in front of the high school, down Dowell, and in front of the fire station in Tuckerman to show your support! Go Lady Bulldogs!!!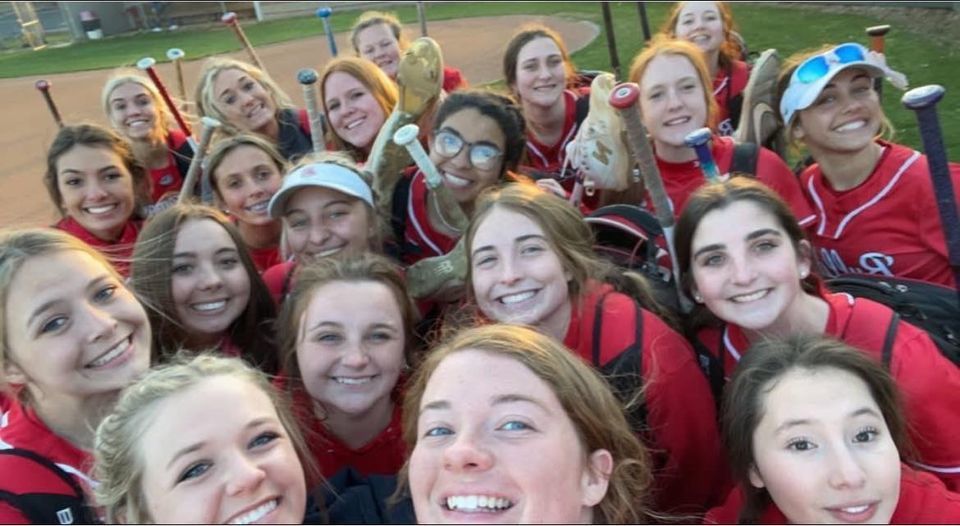 The Athletic Banquet will be Monday, May 16, 2022 at 6:00 pm in the THS Auditorium. All athletes in grades 7-12 will be recognized.
The Jackson County School District will be closed Friday, May 13th, so those that want to attend the softball state tournament, may do so.