2A State Softball Final Tuckerman vs. Mansfield Thursday, May 20th at 10:00 AM Benton Athletic Complex GO LADYDOGS!

GET YOUR SHIRT for the STATE CHAMPIONSHIP GAME!! Rawk is reopening the link for Lady Bulldog STATE softball shirts in case anyone would like to purchase. These shirts are prepaid and ordered through the link. The company doesn't send extra shirts with our order. Make sure you get your order in!!! The cut off is noon Monday. Pick up will be Wednesday!!
http://Stores.rawkimprinting.com/tuckerman_bulldogs
Jackson County School District Kindergarten Registration When: May 17th Time: 3:30-6:00 Where: Tuckerman Elementary School Office What to bring: Birth certificate, shot record, social security card, and physical. Student enrolling in kindergarten for the 2021-22 school year must turn 5 BEFORE August 1, 2021. *If your child does not attend preschool on the Tuckerman or Swifton campus, they will need to attend registration with you. A quick screening will be given to them on this night. If your child IS enrolled at one of our preschool sites, it is not necessary for you to attend. Masks are required for adults entering the building.

The beginners finish their first year of band with the ever popular main theme from the "Star Wars" movies. They are joined by some of the Senior High Band members who volunteered to help the beginners sound their best.
https://youtu.be/cA9EHd_dqxw

To the graduating seniors, this piece is a reminder to you all that no matter where you go, no matter what you do, and no matter what life brings you ... you are never alone. Good luck to the class of 2021!
https://youtu.be/nDusqS54beM

The THS Prom will be held this Saturday, May 15 at Swifton Middle school auditorium from 7:00-11:00 pm. Doors will open at 6:30 for pictures with Pinkston photography. Please pick up a picture form in the office. Money for pictures will be due that night. Senior parents may come to the auditorium at 9:00 for the Senior walk.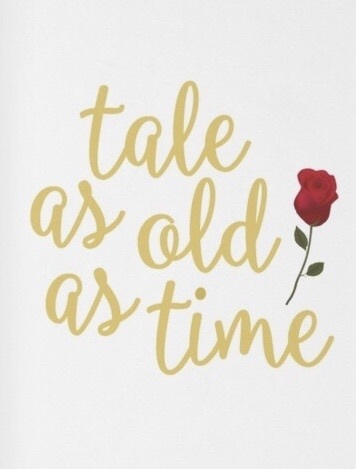 On Wednesday, the Sr. girls softball team will be leaving for the state tournament in Carlisle. We will be showing our school/community spirit and sending them off with a parade at 1:45, the bus will leave the gym, drive-by the playground fence, and come up by the fire department and turn left to circle back to the gym. Wear your red and white! Let's go Lady Bulldogs! Take State! Also, any high school student that would like to attend the game Thursday may ride the pep bus. You will need to sign up in the high school office tomorrow morning and have money for your ticket. We will leave at 8:00 Thursday morning.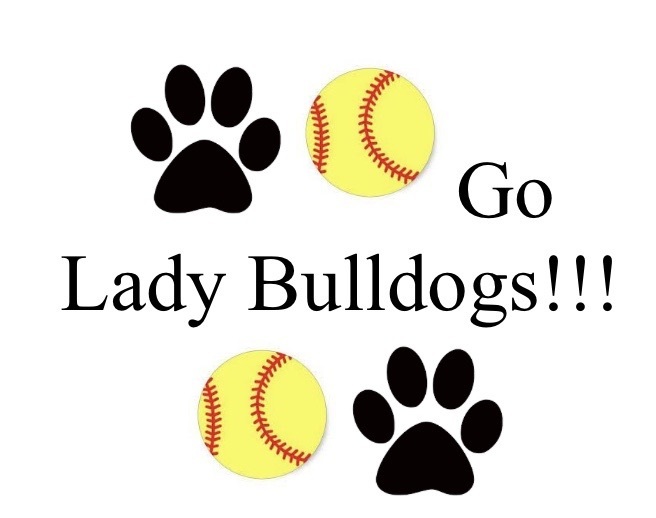 Senior Parents/Guardians: The Senior Awards Assembly will be at 10:30 am on Wednesday, May 12 in the Gym. You are welcome to attend this assembly. Please make sure your graduates are at the gym by 7:30 am for pictures and practice. Thanks!
2021 2A Softball State Tournament at Carlisle. Tuckerman opens with Riverside at 10:00 am on Thursday, May 13th at Bobby Glover Field in Carlisle.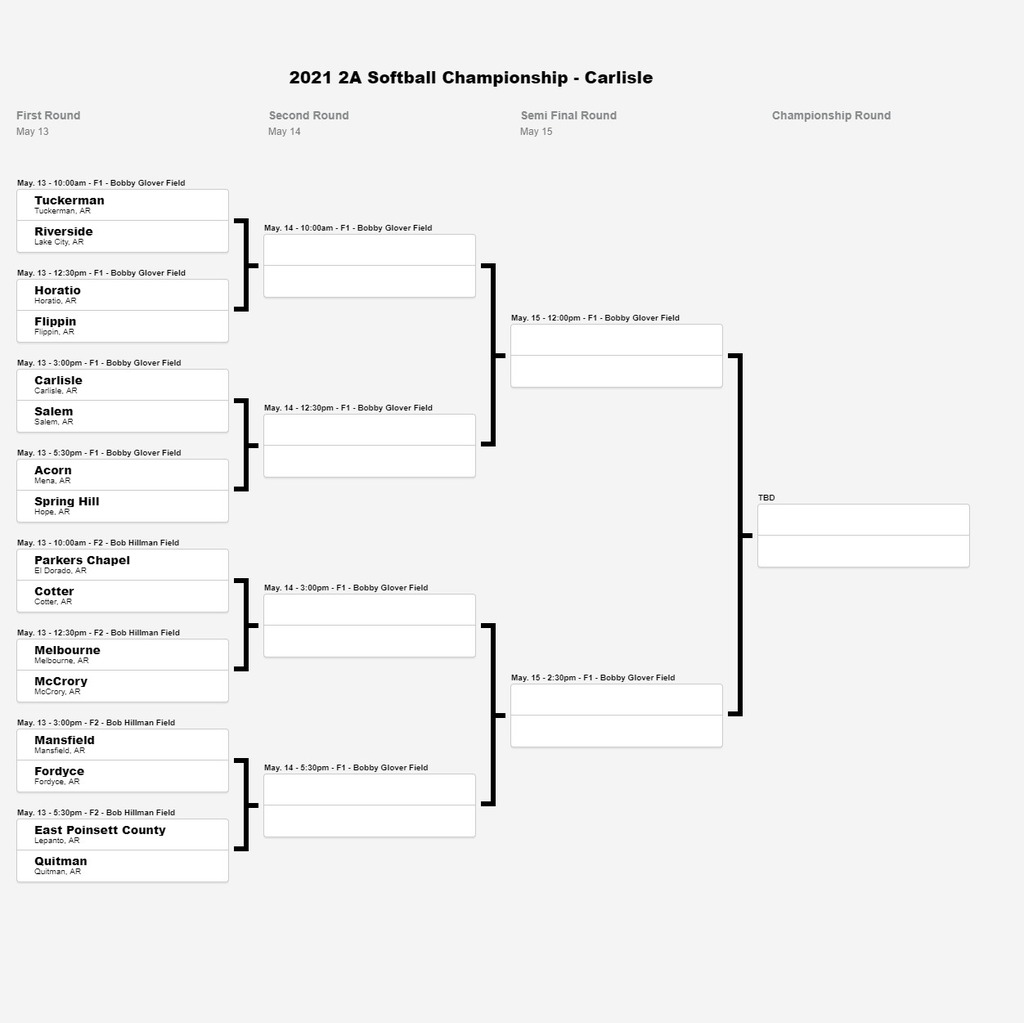 Congratulations to Abbe Wagster of Tuckerman High School. Abbe made the All-Tournament team for the Regional Tournament. For the 2A state tournament, she made the All-Tournament team and was awarded High Point Player. Abbe also received $250 for being the High Point Player for the 2A State Tournament. This is the top award for the Quiz Bowl event!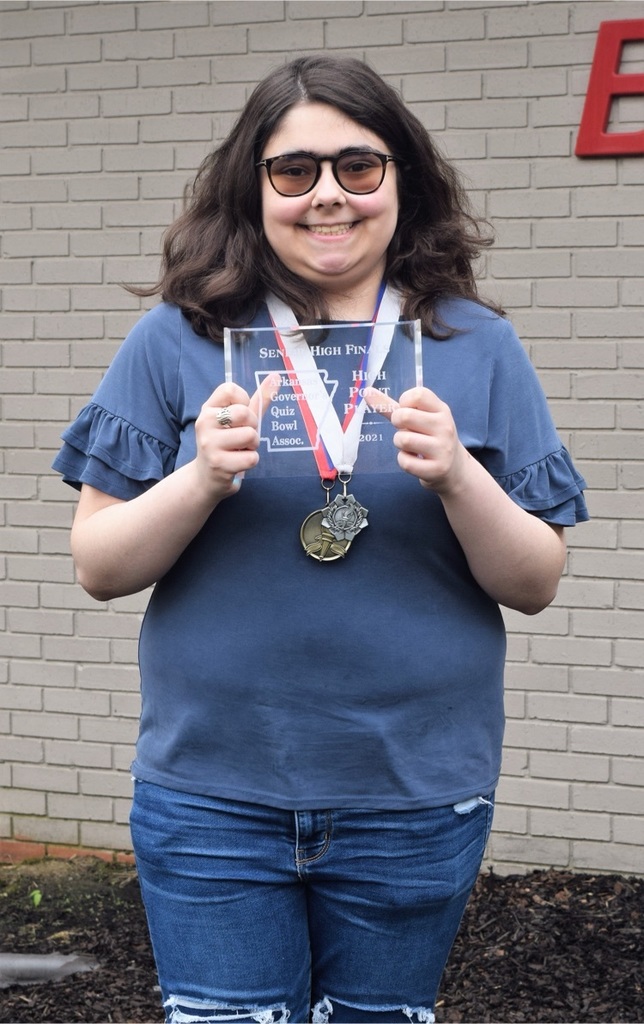 Parents of 2021 Seniors: If you plan to purchase a Parent Page for you senior in the yearbook, please do so by Monday, May 24, 2021. The prices are $175 for a full color page, and $100 for half a page. Contact Sonya Pomtree at Tuckerman High School 870.349.2657. Thank you!
2021 2A Baseball & Softball Regional The games today originally scheduled for 12:00 & 2:30 have been rescheduled for 2:00 & 4:30. The Tuckerman Lady Bulldogs softball team will play in the regional championship at 4:30.
Deadline to Register for the June ACT is Friday, May 7!! Cost is $55. See Mr. Michael for assistance.
2021 2A Baseball & Softball Regional Brackets at Tuckerman.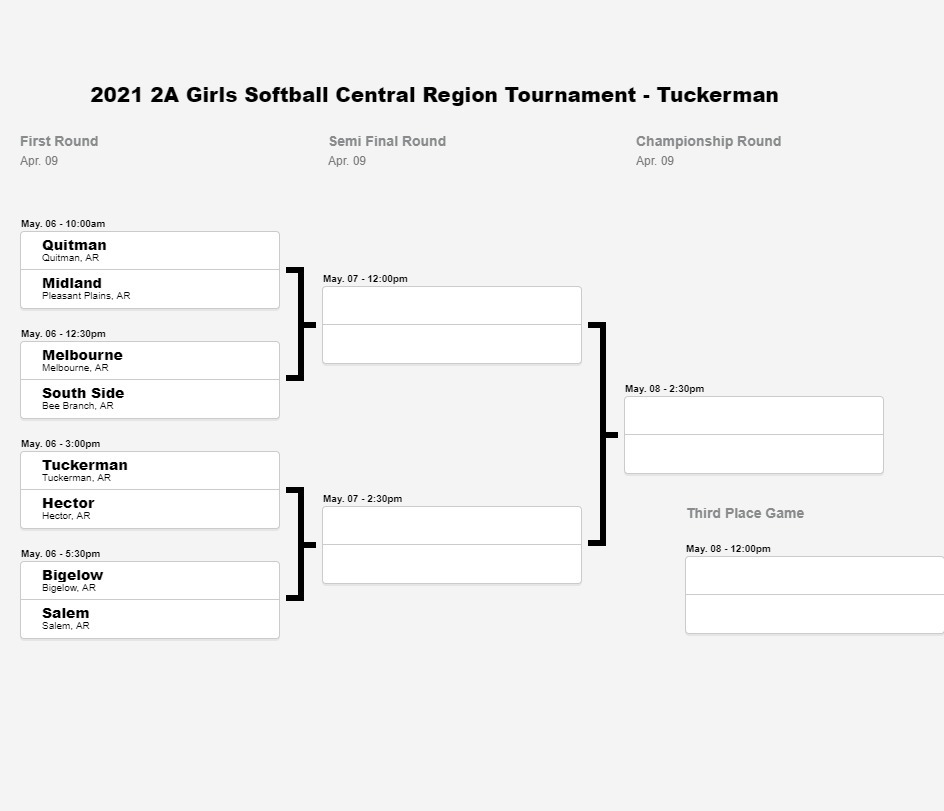 Ms. Foster's Career Development Class have spent the past few days getting a crash course in finance & budgeting! M&P Bank reps assisted Mr. Michael Smith & Ms. Foster with the Real Life Adult Project. Students were given a Career & salary slip, with each student getting a family profile to go with it. Students then had to visit each station, log their expenses, and write some checks. Mr. Michael then had the students see who was the most successful and give their thoughts on being an "adult". The highest remaining total balance remaining at the end of the month for one student was $5,420. The lowest remaining balance at the end of the month for one student was $-7,704.99. (Reminder: You've got to Finance) 😉 Prizes were given to the Top 2 students & the last place student in each period. Special Thanks to M&P Bank for assisting!